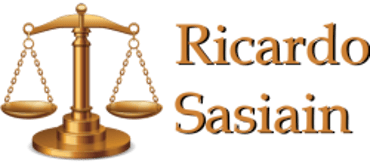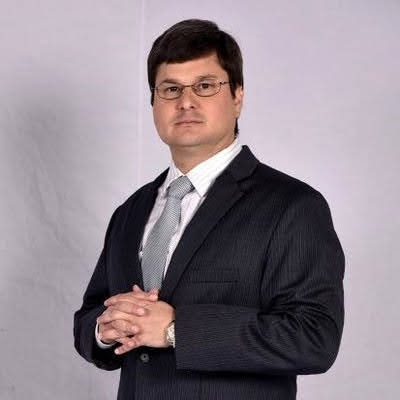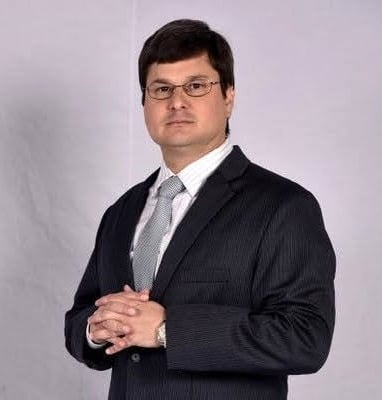 Ricardo Daniel Sasiain Sosa is a lawyer, entrepreneur, and host of an interview program "Legalmente Hablando" on NPY. Born on August 27, 1981, in Asunción, Paraguay. He graduated from the University of Legal Sciences at the Catholic University of Our Lady of Asuncion in 2007. From a young age, he began his career in the judiciary, serving as an auxiliary of justice and the 1st Civil and Commercial Appeals Chamber of Asuncion in 2001.
In 2009, he joined the Ministry of Public Works and Communications as Deputy Director of the Operational Unit of Contracts, where he perfected his knowledge in acquisitions and public contracts, taking courses from the Inter-American Development Bank. Additionally, he obtained a Master's degree in public procurement and a course on Foreign Direct Investment in Jaica Japan.
Upon leaving public service, he founded his own law firm called Sasiain and Associates S.A., and the firm Sasiain Corp where he serves as Chief Executive Officer (CEO).
In September 2021, he was appointed Substitute Member of the Paraguay Judicial Council, representing Private Universities and the American University. Additionally, since June 2022, he has been hosting the television program Legalmente Hablando, which airs on the NPY (Paraguay News) television channel. Sasiain interviews prominent figures in the Paraguayan judicial system, including Members of the Supreme Court of Justice, the Attorney General of the State, Members of the Judicial Council, Magistrate Trial Jury, judges and lawyers.
One of his most notable cases is that of the International University of the Three Borders (Uninter), in which the Supreme Court of Justice granted an injunction against Resolution No. 166 of October 22, 2015, issued by the National Council of Higher Education (Cones), which regulates Law No. 4,995/2013 "On Higher Education," which directly affects university autonomy. The injunction was granted through an action of unconstitutionality filed by lawyer Ricardo Daniel Sasiain, legal representative of the aforementioned educational institution, before the Supreme Court of Justice.
Sasiain has extensive experience in the field of administrative law based on acquisitions and public contracts and is recognized for his ability to relate to all kinds of people and professionals, both professionally and personally. He also stands out for his bilingual communication skills, both verbally and in writing, in English.